Online Gambling Stalled By Disagreement Between House And Senate In Pennsylvania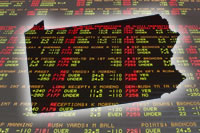 Pennsylvania's legislature has been working on legalizing online gambling for quite some time, with bills being traded back and forth between the House and the Senate. The end goal is to create a new source of revenue for the state, without adversely affecting those that are already in place.
Recently, though, there have been a number of disagreements between the two legislative bodies regarding a singular topic – video gaming terminals.
On May 24th, word spread that the Senate had finally approved an online gaming bill after three years of trying to pass similar legislation. The bill was then sent back to the House, as it had been amended. The House then added provisions of its own, including a clause that privately owned bars and taverns could add video gaming terminals, providing slot games and video poker to patrons.
This provision has raised concerns throughout the state, starting in the Senate and going all the way up to the Governor's office.
"I want real revenue," Governor Tom Wolf said recently in an interview. "I don't want anything that we do in gaming or gambling to interfere with the revenues that are already in place. If it just cannibalizes and takes from one bucket called gambling to another, the Commonwealth isn't doing anything more than it has in the past."
His concerns stem from outrage coming from 10 of the 12 casinos currently operating in Pennsylvania. They believe that if gambling were to be added to establishments not owned by casinos, it would steal their customers and cut down on their revenue. Especially if those establishments are local bars. The only two casinos that don't seem overly concerned with this proposed caveat to the online gambling bill are the two casinos that would be responsible for providing the video gaming terminals to the new locations.
The issue with this VGT provision isn't just that it would redirect where revenue is coming from without a clear indication of whether or not it would contribute to the overall profitability of gambling in the state. It's that it is holding up the legalization of a much more lucrative form of gambling in the state.
It took the Senate three years to approve an iGaming bill for sports betting in Pennsylvania. Now, the bill is in stasis because Senators can't decide if adding VGT will help or hinder the generation of revenue in the state.
"Video gaming terminals is an issue that I think a lot of members of the Senate are not supportive of," Said Jay Costa, the Senate Minority Leader. "That has become a roadblock, quite frankly, to reaching a consensus." The Senate has just one week until Legislative Session ends on June 30th.
If the members cannot reach a consensus, pass the bill, and send it to the Governor's office, then the ax falls on both forms of gambling, costing Pennsylvania another year's worth of regulated and taxed gambling.
"The idea is to get it done by June 30 so we can have an expansion of the industry up and running by January 1 to begin enjoying some of the tax revenue coming in," Said Costa. "If we don't get it done before our summer recess…we lost the opportunity to get the revenue we're looking to get." Costa went on to say that if they do not pass this legislation during the current session, they would not be able to feasibly collect tax revenue until at least July of 2018.