Sports Betting In Pennsylvania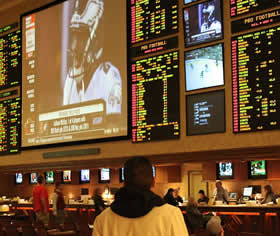 Sports betting in Pennsylvania has become one of the largest markets in the entire country. Whether entertaining the hobby in one of the many licensed in-state sportsbooks, using their online platform, or sticking with the trusty offshore bookmakers, Pennsylvania residents are left with a multitude of options. On this page, expect to learn about the laws that have changed in recent years, both on the state and federal level. We will also dive into how the market has opened up within the state and give a background of the offshore sites that welcome PA bettors.
A federal law known as PASPA was repealed in 2018, which gave the power to the states in regards to creating policies on sports betting. Some states chose to create or expand laws, while others seemed impartial and delayed their discussions. Pennsylvania was a state that had legislation supporting a legal structure before PASPA was even repealed, giving them a quick entrance into the first wave of states. On November 16, 2018, Hollywood Casino took the first wager in the state of Pennsylvania.
How Does the Supreme Court Decision On PASPA Affect Legal Sports Betting In PA?
Pennsylvania is now able to capitalize on additional tax revenue coming into the state. PASPA outlawed sportsbooks from occurring within the country (with the exception of Nevada), making the majority of the sports betting handle and revenue stay in unregulated formats. With both a land-based and mobile sports betting industry in Pennsylvania, the money now runs through the casinos, which is taxed (heavily) by the state. At a rate of 36%, Pennsylvania's General Fund was receiving around $1 million a month solely from the launch of sports betting.
It is important to understand that with sportsbooks active in Pennsylvania, it does not exclude the use of offshore sports betting sites. In fact, these are still legal under state law and will generally offer better odds and more wagering options for PA bettors. For example, if the Steelers were playing the Cowboys, every single person and their mother in PA will put their money on the home team. This will shift the line, giving more points in favor of the Cowboys. If you were late to the draw, you'd be out of luck. However, with offshore sportsbooks, they are taking action from all over the world, so their betting odds are much less likely to reflect local lines.
Does Pennsylvania Have Legal Land-Based Sports Gambling?
Land-based sports wagering has been legal in Pennsylvania since November 2018. Well technically, it has been legal since 2017 with the passage of HB 271; however, it did not become active until November 2018. There are two handfuls of venues that offer betting lines, with more on the way. Major gambling areas include Philadelphia and Pittsburgh, though the more rural areas of the state are likely to see expansion soon.
Is Online Sports Betting Legal In Pennsylvania?
Online sports betting is legal and active in Pennsylvania. The sportsbooks are still working to gain their operators, as only a few of the active books are up and running. With mobile betting, you can gain access to the betting boards, making it easier to shop lines within the state. Keep in mind that if you travel for work or often take vacations out of the state, you will not be able to place a wager outside of PA state lines.
This is in accordance with the Wire Act, a federal law that prohibits books from accepting action from outside of their state. There is no way around this policy, as the sportsbooks will geolocate your area, just as if you were using a tracking app. If you still want to gamble without being in the state or just want to make sure you are getting a fair deal on the bet at hand, consider checking out the offshore sites. They accept players regardless of their location and will be able to provide more betting options and bonuses than the local spots.
Benefits of Online Sports Betting in Pennsylvania
There are numerous benefits to wagering on sports online instead of at a land-based sportsbook. With the online sportsbooks, you don't have to leave your house and you can even wager on your mobile device or over the phone if you feel like it. We have touched on shopping lines, but we can seriously not stress how much of an advantage you are given when you can scour the top betting sites for the best price. Additionally, you will find that the bonuses and customer service are better than you'd find at any Las Vegas, Biloxi, or Atlantic City sportsbook.
Which Sports Betting Sites Accept Pennsylvania Residents?
While it is perfectly within your rights to place bets on online sportsbooks in Pennsylvania, it is still important to find a website that provides you with everything you need. There are only a handful of websites out there that let you bet on a large number of sports, are reliable, and have customer service that works to ensure your betting experience is what you deserve. The most important aspects to remember is that for them to be legal, they must be located outside of the country and for top quality, make sure they have a regulatory body in place overseeing their business practices.
Facts About Legal Online Sports Betting In Pennsylvania
The Pittsburgh Steelers are one of the most frequently bet on teams in the entire country.
Pennsylvania sports betting sites based overseas offer casino games, slots and card games.
The is no legal risk when betting on sports in Pennsylvania so long as you stick to reputable online sportsbooks or wager at a casino or racetrack sportsbook authorized by the state.
More than 80% of all sports bets in Pennsylvania are done online each month.
Bovada Sportsbook - World Class Sports Betting Site For All Pennsylvania Residents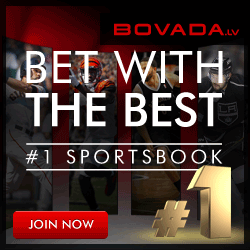 The best online sportsbook accepting Pennsylvania residents doesn't have the biggest sign up bonus, it doesn't even have the most deposit options, but it does have outstanding service and an unmatched reputation which have propelled Bovada into the stratosphere in what is a very competitive industry. Even though others have more, it's only from a quantity stand point as very few have every matched the quality this betting site delivers. Everything is smooth and polished to ensure a favorable customer experience which is why more Pennsylvania residents decide to wager here than anywhere else. Furthermore, this sportsbook is stocked with wagers from every major professional sports league in the United States (NFL, MLB, NBA, NHL, PGA, UFC, NASCAR, etc.) but it also has plenty of international flair with wagering on Premier League, Champions League, and more!
SportsBetting's Sportsbook - Our #2 Rated Pennsylvania Sportsbook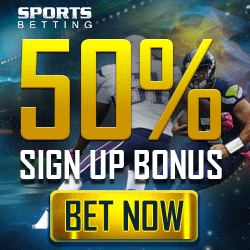 SportsBetting aims to give users the competitive edge that they can't receive anywhere else online. First deposits can net new users up to $1,000 extra with a 50% bonus, meaning you get quite a bit more bang for your buck...but that's just the sign up bonus! This leading Pennsylvania online sportsbook also offers a lifetime bonus of 25% meaning you can make your money go farther online than you ever could land based. Especially when you add in seasonal deals on reduced juice. If you are looking to bet on the Eagles, Steelers, Phillies, Pirates, Sixers, etc. you can't beat the service SportsBetting is offering, not to mention they have several other forms of online gaming all available from the comfort of your own home, without the trip and the hassle of going to Vegas, or even putting on pants if that is how you roll...to each his/her own!
BetOnline Sportsbook - One Of The Best Places To Bet Legally In Pennsylvania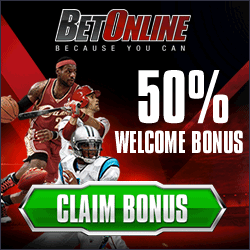 When it comes to online sports betting you have a lot of options in Pennsylvania but know that there aren't many betting sites that can compete with what BetOnline can offer. Depositing is safe and easy to do with many different payment options available including a variety of cryptocurrencies. You can't get that anywhere else and it is one of the top 3 reasons why people prefer BetOnline. Even if you live near one of the land-based sportsbooks in Pennsylvania, you can't beat the convenience of BetOnline. New users are welcomed with a 100% match, up to $1,000, when you deposit with cryptocurrency and use the code CRYPTO100.
Top Pennsylvania Sports Betting Sites
Rank
Online Sportsbooks
Bonuses Offered
Rating
US Players?
Play Now!





Other Types Of Gambling Available In Pennsylvania
Sports enthusiasts and gamblers in Pennsylvania may also know that a few horse racing tracks have recently opened up electronic gambling within their facilities. These racinos are becoming just as popular as Pennsylvania's casinos, too, since visitors can bet on live racing. Speaking of casinos, there are about 10 casinos in Pennsylvania. The majority of them are considered tribal, or owned and operated by Native American tribes. There are two commercial casinos as well. Other than visiting a casino or racetrack, you can play the state lottery or bingo. Pennsylvania is one of the up-and-coming gambling states in the country with the likelihood of surpassing New Jersey and even Nevada as the record revenue creator.
Does Pennsylvania Allow Pari-Mutuel Betting?
There are a handful of tracks throughout the state such as The Meadows, Presque Isle Downs in Erie, and Penn National Race Course in Grantville. A few of these offer sports betting; however, you can always find the ability to bet on horses. These double down as mini-casinos as well, as they offer slots or other games for bettors. Keep in mind that the sportsbooks we recommended also double down as a racebook, providing hundreds of betting lines on horse racing events fr om all over the world.
Where Can I Bet On Sports In-Person In PA
Pennsylvania sports betting is legal both land-based and online. Though more are on the way, you can currently find sports betting at:
Change This To Land-based Sportsbooks In Pennsylvania
Hollywood Casino
Rivers Casino
Sugarhouse Casino
Parx Casino
South Philadelphia Turf Club
Harrah's Casino
Valley Forge Casino
Valley Forge Sportsbook
Types Of Pennsylvainia Sports Betting Bonuses
Most online sportsbooks for Pennsylvania residents offer generous rewards for signing up and staying loyal. Many of the sites offer Welcome Bonuses that can earn you up to $1,000 in bonus cash to use on the sportsbook. This is a great way to check out a sportsbook as a member and make some big bets, without taking a hit to your initial bankroll. The sites we review don't stop giving after you sign up as they also give reload bonuses to keep you happy. Just be sure to read all of the terms and conditions, as they spell out details such as expiration dates, rollover requirements, and rules for withdrawing.
All sites will give you a bonus but the best features are on the ones that offer rewards programs. You can find offers such as a line move program which allows you to adjust the betting line at no cost to you. Find programs such as a free monthly withdrawal, reduced juice, or even a deposit on the house. Do your research when it comes to bonuses, as some are hidden within the books. Most sites offer a risk-free wager if you use your mobile device.
How Do I Make A Deposit Into My Sports Betting Account?
The first step towards winning money by betting on sports is making a deposit into your sports betting account. If you are using one of our most highly recommend online sportsbook sites, you will find that they all offer plenty of deposit options that utilize unparalleled safety measures and have speedy transfer times. Most sites accept credit/debit card deposits, and these work much the same way as doing a transaction at Amazon or EBay. You just enter your card information, the amount you would like to deposit, and your account should be credited within minutes.
However, because credit card transactions are occasionally declined because of overseas transaction restrictions, you may want to consider an alternative – and our suggestion is that you use Bitcoin or another cryptocurrency like Dash or Ethereum. If you want to be in control of your money when wagering on sports online, you should definitely give crypto a chance, as these digital-only forms of legal tender exist entirely outside any form of governmental regulation. Check out the online cashier at any of our top rated sites to see which deposit methods are on offer, but we think you will agree that Bitcoin and other cryptocurrencies strike the optimal balance between quick turnaround times on each transaction, security and high maximum daily deposit limits.
How Do I Withdraw My Winnings?
The next best thing to betting on a game is collecting your winnings, and these sites make sure to deliver your money fast and safely. The most popular way to collect is by a good old-fashioned check in the mail. There is nothing better than getting a large check with your name on it sent directly to your address. These can be cashed at your local bank, and usually arrive within a week or two.
Of course, checks aren't the only payout methods; these sites offer many safe and efficient ways to get you your money. You can request a bank wire transfer, a person to person exchange, Bitcoin, and many more. The online cashier at each site will show you all of the payout methods that are available.
How Old Do I Have To Be To Bet Sports Online In Pennsylvania?
Just like residents must wait to drink at a bar and purchase alcohol from a licensed establishment, Pennsylvania residents must reach the age of 21 before they can bet sports online in the state. Online sportsbooks will require you to verify your legal age before you can finish creating an account, so be sure to wait until that time. This age also is set for those who are looking to use the land-based books available in the state.
What Teams Can I Bet On In Pennsylvania?
Pennsylvania is a state full of history, especially when it comes to its sports teams. Here, you'll find any number of college programs to wager on, as well as professional teams for almost every major sporting event. When sports betting in Pennsylvania, you'll have your pick of in-state teams. But don't forget that you can wager on teams all over the world, not just those in your state. That's just one of the advantages of using an online sportsbook.
College:
Villanova Wildcats
Temple Owls
Penn State Nittany Lions
Pittsburgh Panthers
Professional:
Philadelphia 76ers
Philadelphia Eagles
Philadelphia Flyers
Philadelphia Phillies
Pittsburgh Penguins
Pittsburgh Pirates
Pittsburgh Steelers
What Is A Parlay Bet?
Parlay bets, also known as combination bets, are wagers grouped together on a single ticket. The success of a single parlay bet is dependent upon correctly choosing the outcome of several events. If even one element of your parlay is wrong, your entire bet is a loss. An example of a parlay would look like you choosing the winners of all the Sunday night NFL games. If you go 3-0, choosing the winners of all three games that night, your parlay is successful. But even if you only get one outcome wrong, you lose everything you put on the parlay. It's very difficult to pick a winning parlay card.
The reason people bet parlays instead of a lot of individual single bets is because the payout is much higher. If you had placed three straight bets on Sunday night football, the payout would have been nowhere near what the payout on the corresponding parlay would have been. But, if you had gone 2-1 on three individual straight bets, you still would collect on those two successful tickets. If you go 2-1 on a parlay, your entire bet is lost. So it's all about weighing the risk. As with any other type of wager, the higher the risk, the higher the rewards.
What Is Juice?
Juice is the cut that online sportsbooks take from your wager when you place a bet. It is also known as the Vig or Vigorish. Most books will keep the juice at 10%, meaning if you bet $100, they'll take $10 from your profit. That's why an even bet is generally set at -110 odds. Different books will charge different juice on different sports. The best online sportsbooks will offer reduced juice bonuses, where they won't collect their full cut off of your winning wagers. Juice can get annoying when you're sports betting in Pennsylvania, but it's the way that the books make their profit, so the best thing you can do is look for sportsbooks that offer reduced juice on multiple sports.
The Final Word On Pennsylvania Sports Betting
Pennsylvania sports fans are in luck no matter whether they use the land-based sportsbooks in Pennsylvania, the online in-state betting platforms, or the offshore sports betting sites that service PA residents. All of these options offer unique benefits and we recommend exploring them all. As for the sites that we review, they all fall in line with the federal and state laws, accept Pennsylvania residents, and have been operating responsible and reliable business practices for over twenty years. If you feel like you are ready to experience to future of sports betting, just head to any of these sites to get in on the action.